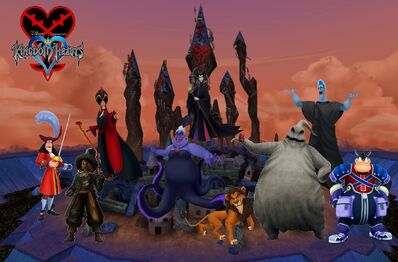 The Hellfire Organization is a secret cabal of villains from across the worlds who seek to harness the power of the true darkness, and use its power to grant them access to the heart of all worlds: Kingdom Hearts. They are led by Maleficent and Hades.
Ad blocker interference detected!
Wikia is a free-to-use site that makes money from advertising. We have a modified experience for viewers using ad blockers

Wikia is not accessible if you've made further modifications. Remove the custom ad blocker rule(s) and the page will load as expected.