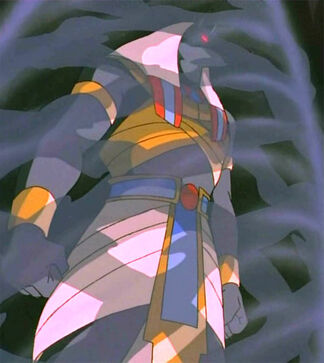 Anubis
 is an ancient Keyblade Wielder who acted as the Egyptian God of Burial Rites, and later Death itself with the demise of
Osiris
. Anubis's weapon is the Death Scythe Keyblade and his Keyblade Armor is that of a simple grey cloak with the hood always open and obscuring his head except for his glowing red eyes.
Story
Ancient Mythology
The Keyblade War (X-Chi)
Appearance and Personality
Abilities
Gallery
Ad blocker interference detected!
Wikia is a free-to-use site that makes money from advertising. We have a modified experience for viewers using ad blockers

Wikia is not accessible if you've made further modifications. Remove the custom ad blocker rule(s) and the page will load as expected.